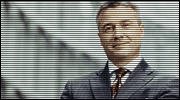 Success Cases
Below we are proud to share with you the companies which SysViewSoft has advised and collaborated with to gain success in their needs, by performing solutions with several characteristics:
EDS-Avantel
Migration to IBM platform PSeries 570 9117, AIX 5.2 Operating System.
EDS-Aeromexico
Migration to Sun V880 platform, 8 CPUS 900 Mghz, Solaris Operating System.
Genesis MetLife
The solution offered to GENESIS was funded on Downsizing methodology.
Seguros Monterrey New York Life
Native Application MIgration, keeping the functionality over Open Systems Platforms.