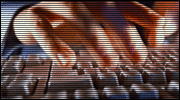 MANPOWER UNIT
Unit in charge of assignment of IT specialists to clients, Consultancy and Project Integrators with the purpose of participating in several development and technical support projects.
Inside the aspects that contribute to our Manpower success, we believe that our recruiting process is the key in providing the exceptional quality of services that we offer. All candidates are examined and interviewed to validated for: Technical knowledge, psychological attitude, achievements and goals. We use leading tools in the market to obtain the aspects needed for evaluation, that ensures that our specialists who are assigned to projects have the skills, profile and personality to succesfully face challenges of the industry. Our first concern is searching not only talent, but also the human and professional qualities that we expect when providing service to our clients.
CONSULTING
SysViewSoft contributes to the industry with our experience in considered exceptional when providing guidance when analyzing how to maximize the potential of key business areas which in turn will increase the competitivity of your organization. The added value of our consultancy team is to provide special and complex support in a wide range of environments and technologies, defined in SysViewSoft solutions and services catalog for Mainframe and Open Systems platforms. Our main goal is to provide YOU the client increasing productivity at a reasonable cost. We have consultants highly specialized in the following information technologies:
IBM zSeries
IBM pSeries
IBM iSeries
IBM zLinux
SUN Solaris
HP-UX
DB2 z/OS , DB2 LUW, DB2 iseries
Oracle
CRM, Siebel, Oracle
ERP, SAP, Peoplesoft
Bussiness Intelligence
Web and SOA
Communications
Installation and Upgrades
Administration and Technical Support
Monitoring Performance and Tuning
OUTSOURCING
SysViewSoft strongly believes that outsourcing is the right way for clients and organizations to gain flexibility for infrastructure and technical resources management in a highly professional and cost effective fashion. The strategy permits our clients differentiate from competitors by means of new plans according to each business strategic area.