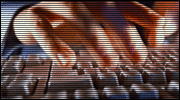 IT OUTSOURCING RESOURCES
Our methodologies and philosophy consist to ensure that our IT specialists involved on SysViewSoft projects, encourage and drive to success the client projects, exploiting their high qualified skills and experience giving solutions on mult-iplatform and complex environments.
SysViewSoft has the responsibility of provide the expertise and support for key projects: Mainframe, Client Server, Web and BI, System Administration, Data Base Administration, Web Administration, Developing and Performance Tuning. We have the ability and knowledge for designing strategies, execution and management of all activities related to our solution.
IT Specialization Areas
Operating Systems:
AIX
HP-UX
SOLARIS
Windows NT, 98, 2000, XP
Linux
z/OS
z/VM
z/Linux
Programming Languages:
Cobol
SQL
Visual Basic
C
Delphi
SAS
Power Builder
Data Base:
Oracle
DB2 Linux
DB2 Unix
DB2 Windows
DB2 iseries
DB2 Z/OS
WEB:
Websphere
Java
JSP
XML
Perl
PHP
Web Design Tools
Business Intelligence:
Data Warehouse
Data Mart
Data Mining
ETL
ERP and CRM:
SAP
Peoplesoft
Siebel
Oracle CRM