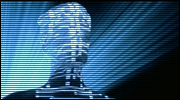 PROFESSIONAL TRAINING
We our proud to provide Expert Education on IBM, SUN, HP, Oracle platforms. We develop and prepare our specialists with the topmost education related to our technology market leaders, with the purpose of strengthening and optimizing the high complexity and technical level of our projects. The experts are trained in order to advise and support key activities like implementation, customization, monitoring and tuning of operating systems, data bases, web and applications with a high degree of expertise.
We provide Professional training of Developers for IBM zSeries. The objective of IBM zSeries programming academy, consists that participants acquire the basic knowledge for executing high productivity in application development environments using TSO, ISPF, JCL, Cobol, SQL and CICS for interaction with DB2 data base and CICS transaction server.
IBM zSeries Basic- Advanced Developer Program.
zSeries Arquitecture and components.
JCL and utilities.
TSO, ISPF and JES.
VSAM.
SQL.
COBOL –II.
CICS commands.
COBOL-CICS-DB2.
ALTAMIRA.
CONTROL M.
CHANGE MAN.
Professional Training for Platform Administrators.
Solaris SA.
AIX SA.
HPUX SA.
zLinux SA.
z/OS SP.
DB2 z/OS DBA.
DB2 z/OS SP.
DB2 LUW DBA.
DB2 iseries DBA.
Informix DBA.
Oracle DBA.
Websphere SA.
Expert for Implementing, Customizing, Monitoring and Tuning.
Solaris.
AIX.
HPUX.
zLinux.
z/OS.
DB2 z/OS.
DB2 LUW.
DB2 iseries.
Informix.
Oracle.
Websphere.
Siebel.
Peoplesoft.
SAP.
IBM Parallel Sysplex.
IBM HADR.
IBM Data Sharing.
Sun Cluster.
Oracle RAC.
Talent Training.
Mainframe Systems Specialists.
Responsibles and results oriented.
Attitude of service with high level of responsibility.
Own Initiative and huge analysis capabilities.
Instructors.
With more than 20 years of experience on Mainframe equipments and technologies.
Instructors that ensures the success of the trained professionals.
General Logistics
Starting with presentation of objectives for the course.
Approaching clear and concise of required skills for IT work.
Supervision of daily achievement all the course.
Personal assistance all the course.
Working under pressure.
Daily objectives and goals to meet.
Exposure of theory.
Solved problems and success cases analysis.
Exercises Laboratories.